Акустичні системи
L-Acoustics K серії
L-Acoustics K1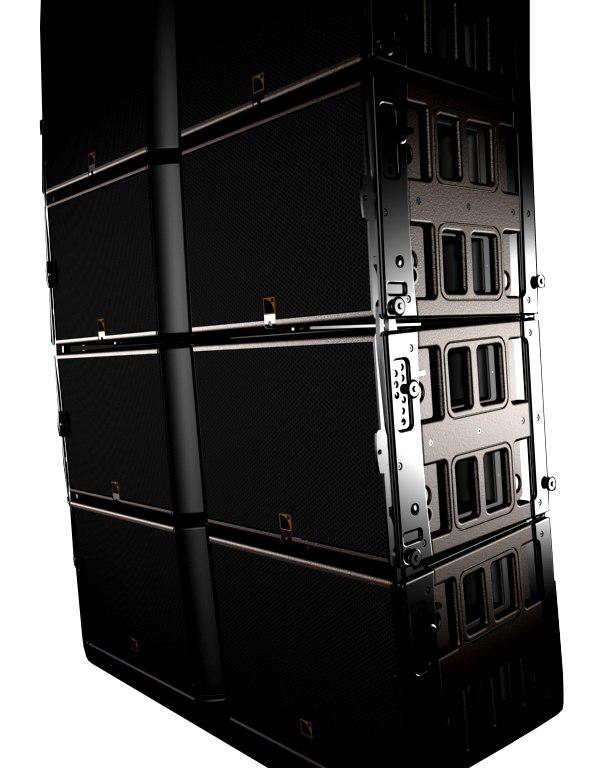 3-way full-range active WST enclosure, quad-amplified by LA8, usable bandwidth: (-10 dB) 35 Hz - 20 kHz. Maximum SPL : 149 dB
Rigging and handling : handles integrated in the cabinet inter-enclosure angles: 0°, 0.5°, 1°, 1.5°, 2°, 2.5°, 3°, 4° or 5°
Weight (net) - 106 kg / 234 lb

Exceptional SPL, LF and throw capability for stadium and outdoor festivals
K transducer configuration for smooth horizontal radiation pattern
State of the art rigging system for laser-like accuracy and quick set-up
Dedicated LA-RAK touring system package
New preset library for "out of the box" results and easy tunin
L-Acoustics K1-SB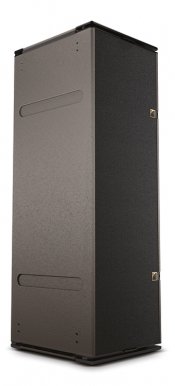 Recommended subwoofer complement for the K1 or K2 line sources.
Transducer: 2 x 15", neodymium, weather-resistant, bass-reflex 4" coil, magnesium die-cast basket
Low frequency limit: (-10 dB) 30 Hz ([K1SB_60] preset)
Maximum SPL: 143 dB ([K1SB_X] preset)

Flyable high power subwoofer
30 Hz LF limit
Extends K1 or K2 LF resources for special extended modes (throw and contour)
Yields exceptional tonal balance homogeneity for long throw
Increased K1 or K2 systems coherence reducing need for stacked subwoofers
Progressive vents for increased SPL, laminar airflow and minimal turbulence noise
High power handling, low distortion and thermal power compression
L-Acoustics K2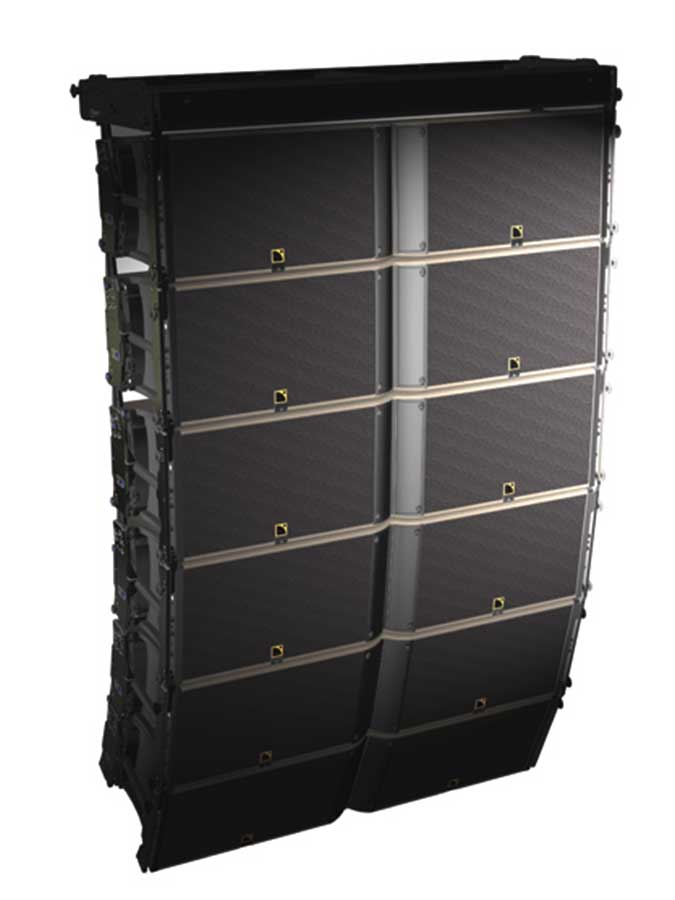 Quad-amplified, full range, 3 way active WST enclosure 2 x 12" + 4 x 6.5" + 2 x 3" DOSC HF. Bandwidth = 35 Hz - 20 kHz.
Variable curvature WST line source
K1 system design rescaled into a 12" compact and flexible format
V-DOSC SPL and bandwidth, with 10° inter-element flexibility
100% acoustic and rigging compatibility with K1 and K1-SB
70°/110° symmetric and 90° (L/R) asymmetric horizontal directivity
LA-RAK (LA8) advanced system drive and protection
Low-weight for rigging limitations and cost-effective logistics
L-Acoustics KS-28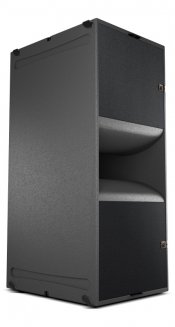 High-Power flyable Subwoofer, (amplified by LA12X)
Low frequency limit (-10 dB): 25 Hz ([KS28_100])
Maximum SPL: 143 dB ([KS28_100])
Directivity: Standard or cardioid
Transducers: 2x18" neodymium, aluminium die cast basket
Acoustical load: Bass-reflex enclosure, L-Vents
The KS28 is a reference subwoofer designed to extend the frequency response of large format systems.
High-Power Subwoofer
+3 dB SPL (vs. SB28)
79 kg / 174 lbs
Fast and captive rigging
Exclusively driven by LA12X